Make your life easier with KYCMATIC – our end-to-end management platform that accomplishes all AML/CFT related tasks.
KYCMATIC is an advanced AML/CFT platform that accomplishes real-time CDD, SOW/F provisions, document management, and immediate Customer Risk Assessment.
KYCMATIC comes with full training and all software updates as well as back-end support including both technical and compliance.
Request a demo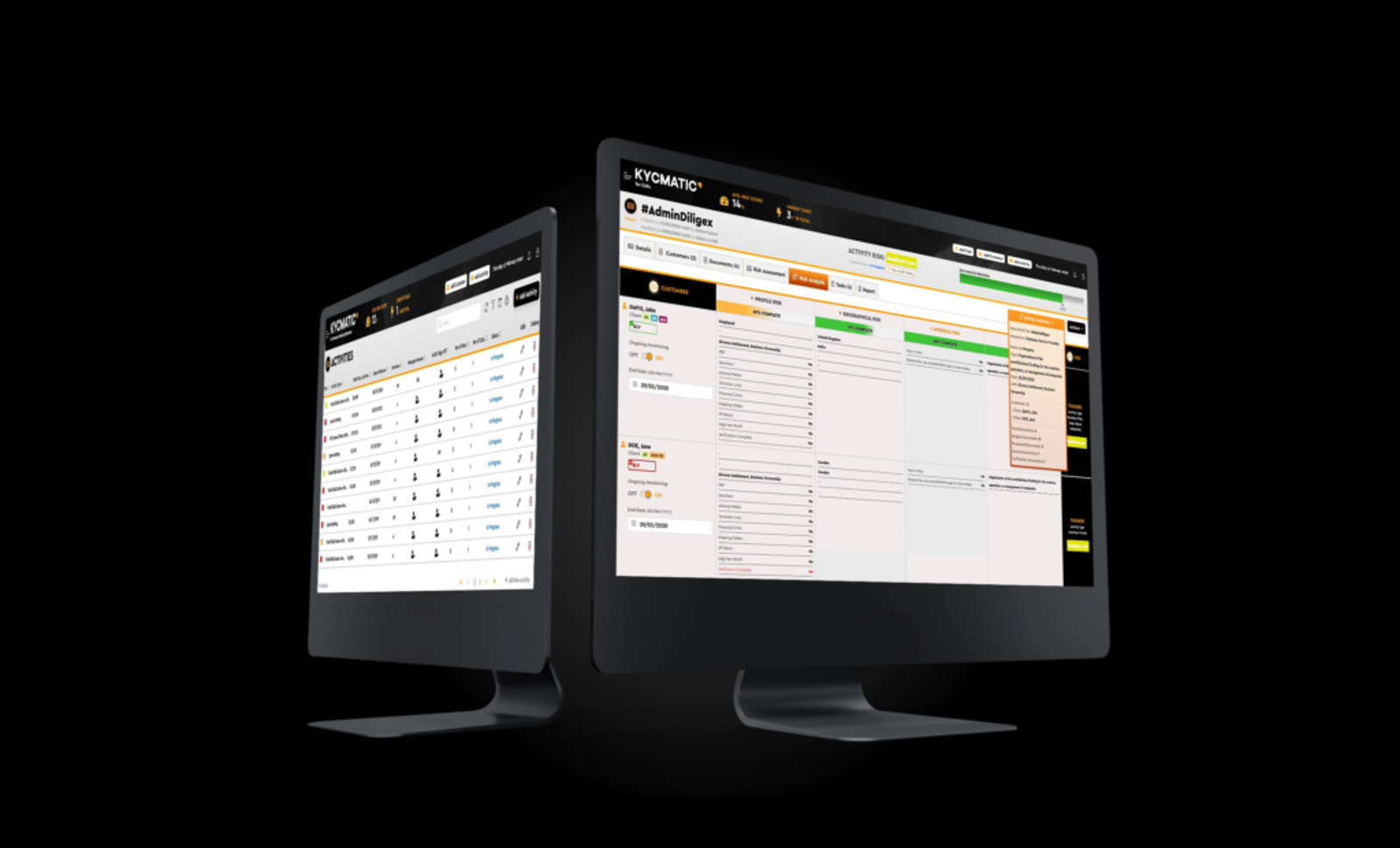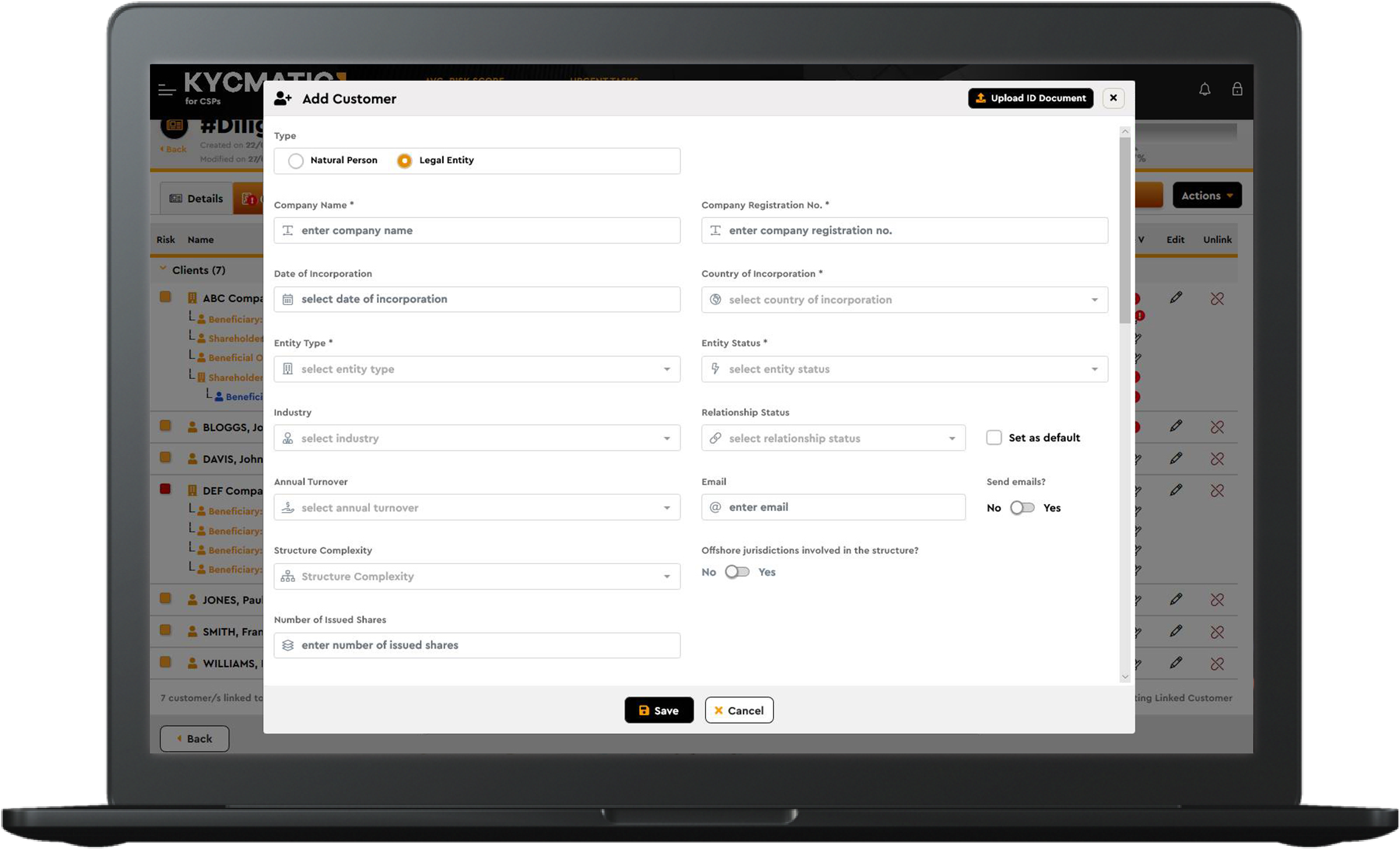 Use KYCMATIC for all AML/CFT related tasks
…from client on-boarding to dynamic risk profiling, alerting, reporting. This will help you detect vulnerabilities faster and conserve resources, reducing your risk and compliance costs.
Your compliance obligations won't get less but much easier:
One of the most appreciated features is the continuous update to new regulations and updates. Receive automated notifications if one of your customer files are not up to date or are affected by any changes.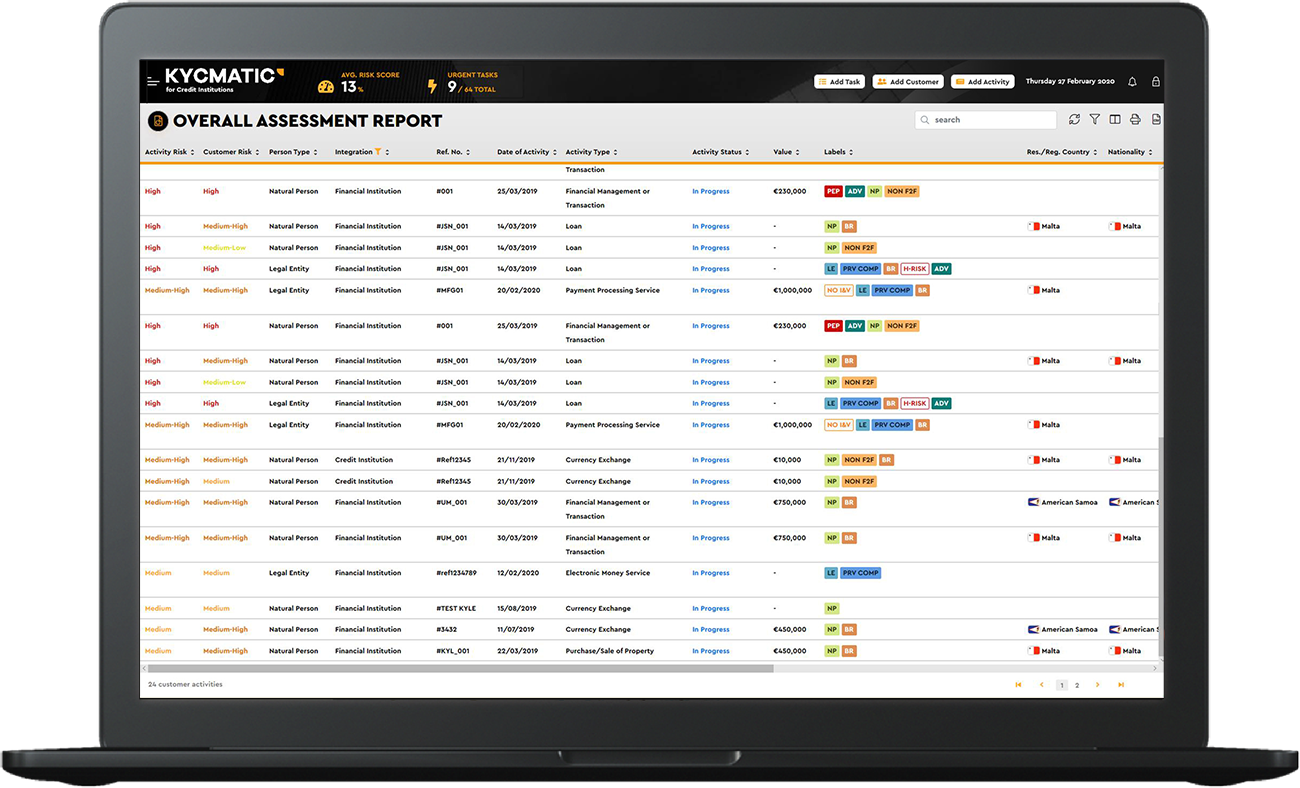 KYCMATIC helps you to risk-rate your clients and is bespoke to your business.
Complete all your KYC in one platform.
Peace of Mind
Ensuring accuracy every step of the way with less room for human error through automation. Any legislative changes will be automatically updated.
Efficiency with Full Visibility & Control
Maximisation of human resources with 400% efficiency increase, less resource wasting and proper team management of staff performance.
Risk Alerts & Management
A bespoke rule engine offering Risk Assessment and Management. KYCMATIC's dynamic customization empowers your client risk rating with instant notification of client's status change. All this while having track of all client communication and interactions.
All KYC in one place
With instant report generation for internal use and external audits whilst relying on KYCMATIC for a full audit trail.
UBO Chart Builder
Analyse and visualize ultimate beneficial ownership information.
Real-time Screening
Check for adverse media, PEP & sanctions with ongoing screening and alerts.
Complete and submit the following form to request a free demo and see how KYCMATIC can benefit your company.
We will gladly provide you with more information and answer any questions you may have.
Get in Touch